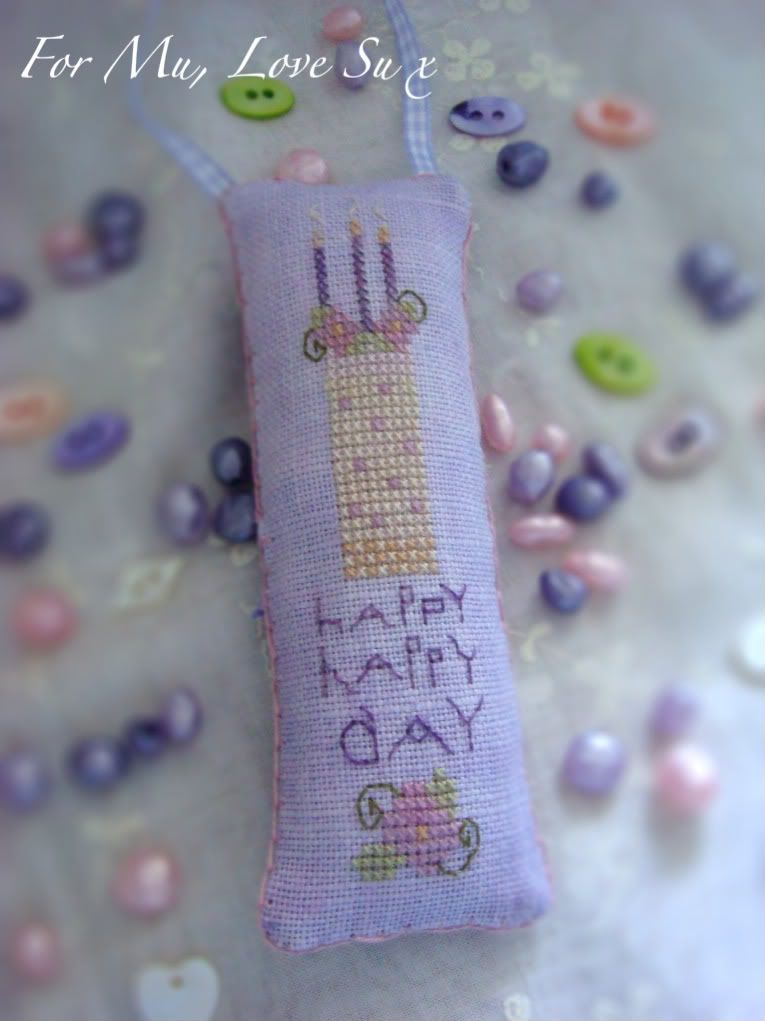 Tomorrow is my MIL Mu's Birthday and she will be 60+10ys (must have been a very good year, as both mums are 70 this year, mine and Marks)
I chose to stitch just a quick token gift for her and its Shepherds Bush 'Happy Day'. The linen and threads are all my own choosing as I wanted to stitch it in colours that I knew she would like, hopefully she will like this little token - I think she will. I have feather stitched the sides for added interest and the back is the same linen fabric with her name and a small flower on it.
Tomorrow I will show you what Dawn stitched and finished for her its a real treat I can tell you.