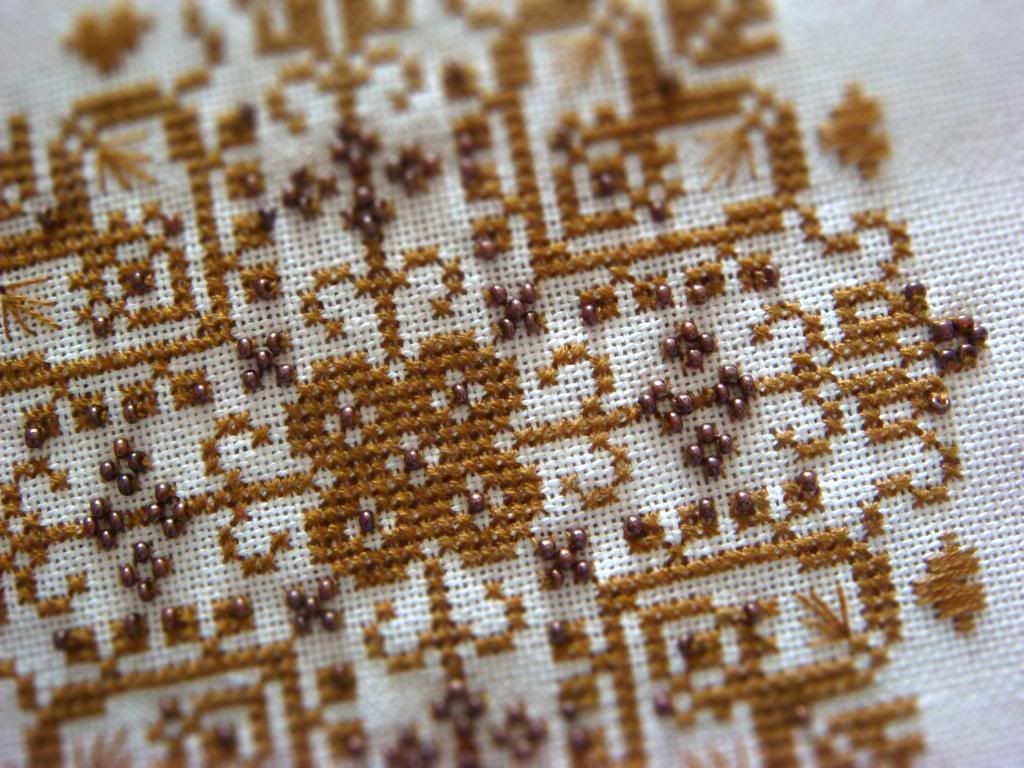 My SIL Dawn as you might recall, wanted me to teach her to stitch and finish, well she has been absolutley amazing, and for her mums (Mu) special birthday today she has made her a wonderful box. Above is a close up of part of the box top, can you see all the pretty beading.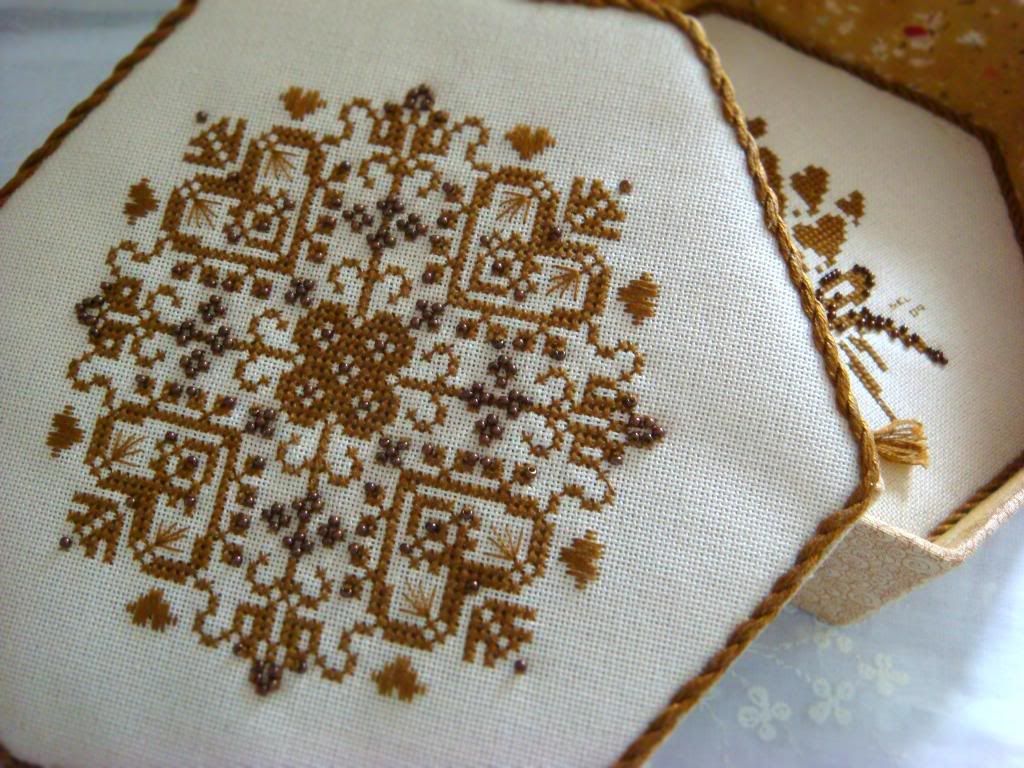 Here is a glimpse of the inside and more of the top, she has used fabric to line both the outside and the the inside - all I must add with no help from me, its all Dawns work.
Here is the inside which she has edged with her own twisted cord and added a wee charm and tassle and used her own inspiration for adding the beads to the design to match the front.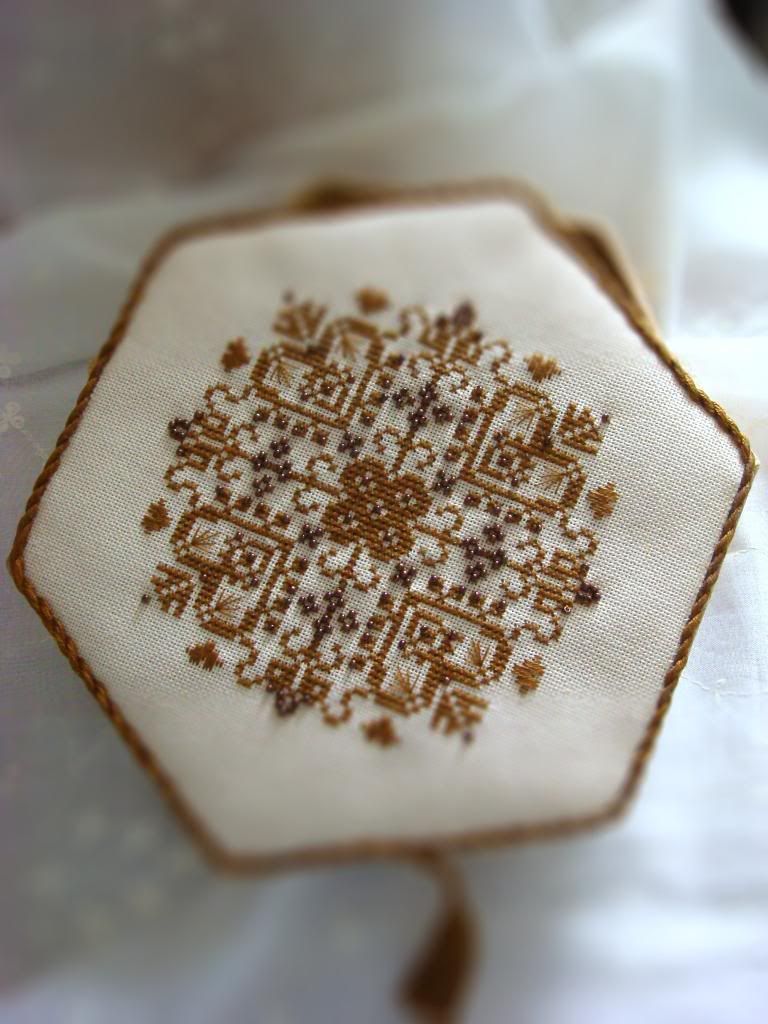 This is the box top in its entirity - I am so proud of her finish and I know that her mum will adore it when she receives it. She has stitched it on antique white evenweave and used DMC threads.