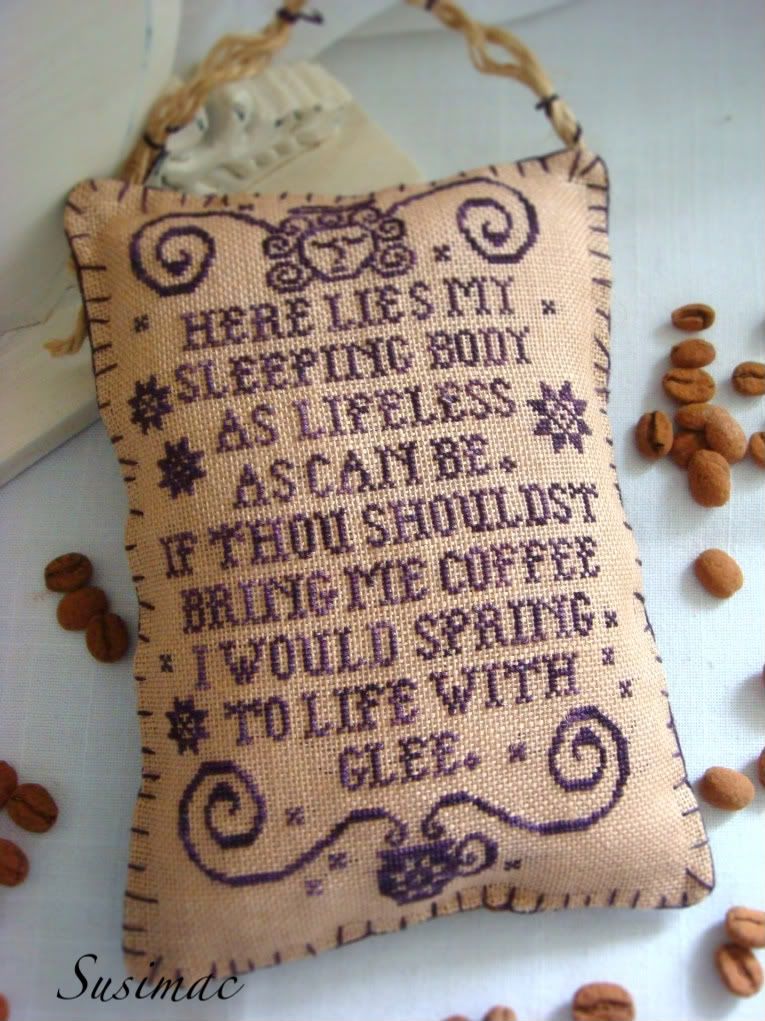 Today is my Dear SIL Dawns birthday and when I saw this gorgeous freebie from
Plum Street Samplers
, I knew it had to be done for her.
She is an absolute coffee addict and she also likes to have a lie in and wake up to a good cup of coffee when she can, so this was just perfect.
I've stitched it 1/1 on 28ct linen (unknown colour) and used Carries Creations overdye thread called Cajun Coffee, . I thought that the linen colour reminded me of the top part of a latte coffee (her favourite type of coffee drink) colour and that was why I picked it. The backing fabric is a dark chocolate brown MODA fabric and I finished the edges using blanket stitch (its becoming a favourite type of finish for me I think), the hanger is some old twine string that Mark had and I thought it was reminiscent of Coffee sacks.
Happy Birthday Dawn - Love you loads!