Believe it or not but this is a golf course. Mark plays here at least once a month, and its just 2 miles down the road from where we live, isn't it pretty. You can just see his trolley on the left.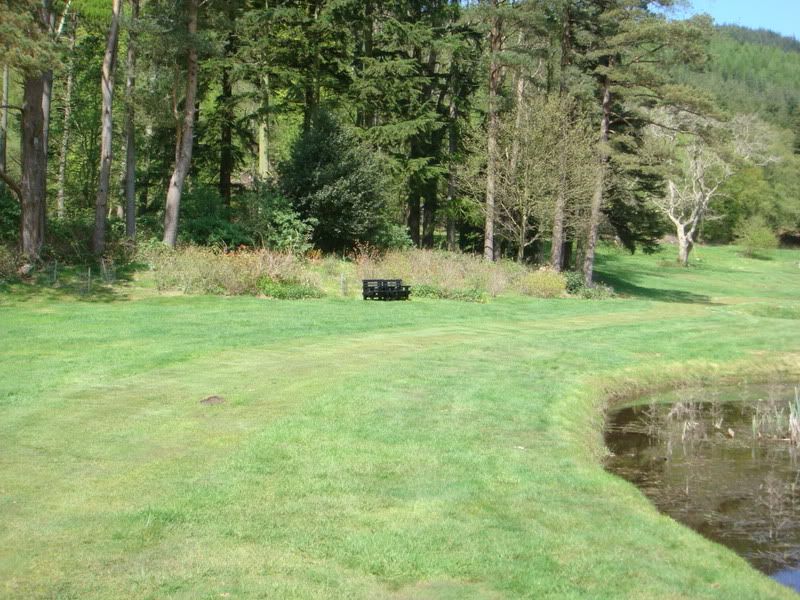 This is near one of the water features and look there is even a bench to sit and watch them play and enjoy the view around.
Couldn't tell you which part of the course this is, but the view is lovely. - Can't you tell I'm not a golfer.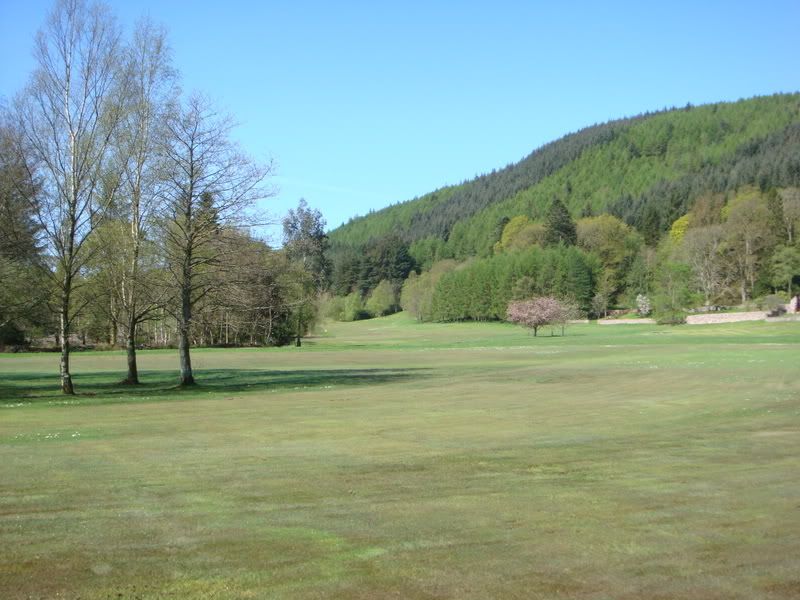 You could really lose yourself here with views and birdsong!
I was very lucky this week and was given an award from
Mary Kathryn
I was ever so chuffed to receive it Thankyou Mary Kathryn, especially as she has such a wonderful blog herself and completes such wonderful finishes (another heroine of mine is she).
I have been very hard pressed to appoint it to 5 other blogs as there are so many I visit and enjoy very much, and so I will award it to all of you other bloggers out there as I think everyones blogs are amazing and long may you all continue to show us your wonderful finishes and inspiring ideas.
I've been asked after my previous posting if I made the actual box for my MIL - No I didn't, it was a fancy box of chocolates, its only small about 5 inches long and about 3 inches wide and I wish I could make them, I have a book on cartonnage but haven't dared attempt anything yet (plus the book is in french which makes it a little difficult as my French is not brilliant)
Thanks to all my new commenters too, its so kind of you and I am so glad you wanted to leave me a comment.
I'm a little slow this week going round the blogs and answering emails, I decided I would go back to work and see how it went, the guys have been lovely and are not putting any pressure on me at all, so I can more or less work to my own pace and if I feel a bit off, the boss said I can go home anytime which was really nice of him.
We had another stroke of bad news last week, Marks other grandmother passed away on the Bank Holiday Monday, we had her funeral a week yesterday and gave her a good sending off that she would have appreciated, she would have been 95yrs on the 13th, so it was a wonderful but hard long life that she has had, she hasn't been herself really for a couple of years, she has been suffering from dementia and often didn't recognise any of us, but she was a tough ole bird with a wickedly dry sense of humour and we dearly miss her.
Hopefully come JUNE, our life will turn the other way and all the rotten things that have happened since December 07 will stop and we will have a happier next 6 months.
Hope everyone has a good weekend, I'm going out in the garden to do some gardening and be nosey as the house next door was sold and its exchange day today and I want to see who we have moving in. I can't show you any stitching at the moment as I have been doing exchanges, but I hope to have maybe a couple of things to show you next week, one of which will be an exchange as its getting posted on Tuesday and its going to the UK.