It was Marks mums birthday yesterday and I decided this year I would stitch her something and as she hasn't had a box from me before and she is always admiring the boxes I have done for Dawn, I thought I would make her one of her own.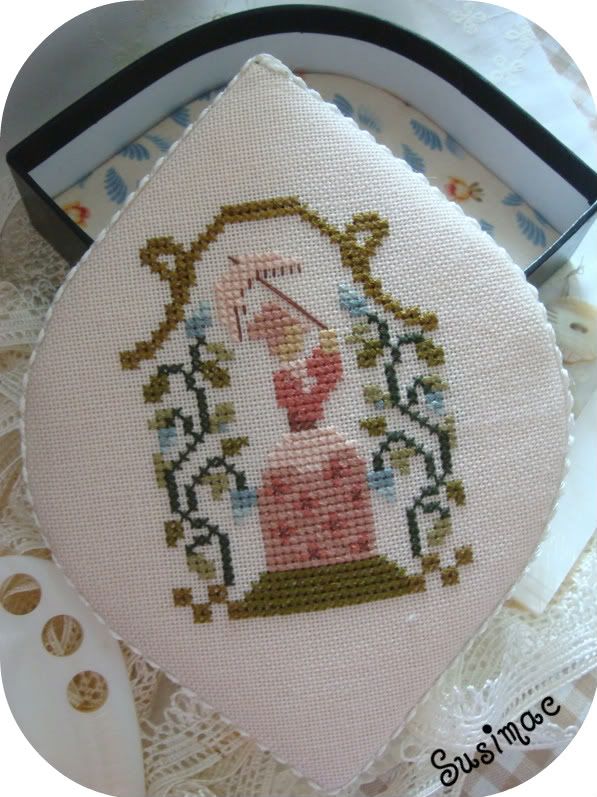 As I'm on a Mary Beale phase at the moment I decided to stitch her another of the little designs from Pocket Needlebook No.2 (August 1999. I've stitched it on 28ct evenweave (colour unknown) and used the recommended thread colours. I've lined the inside base of the box with some pretty moda fabric I had.
Thankyou everyone for visiting and leaving comments its great to hear from you and welcome any new readers to my blog you are Really very Welcome.