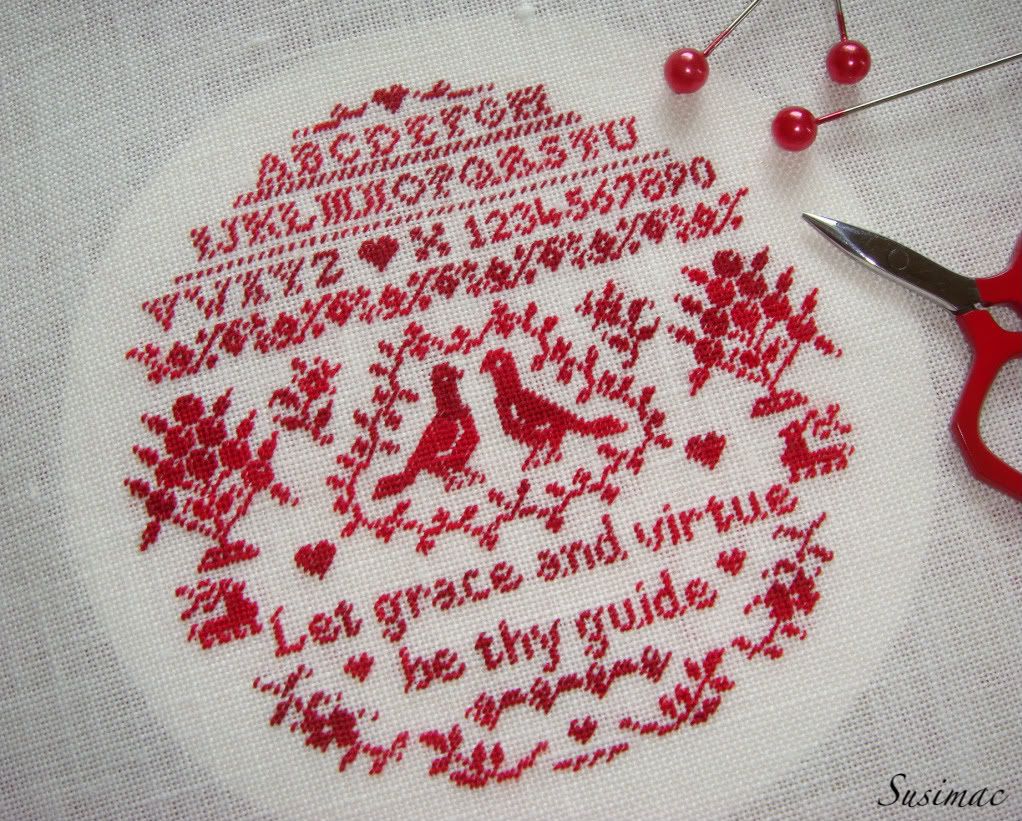 I had so much fun stitching this wee design by Brenda Keyes, its from the chart book 'In the French Style'.
I have stitched it on Antique white linen - 40ct, using Hand-dyed thread - Antique red and I have done it 1 over 1. As you can tell its quite small.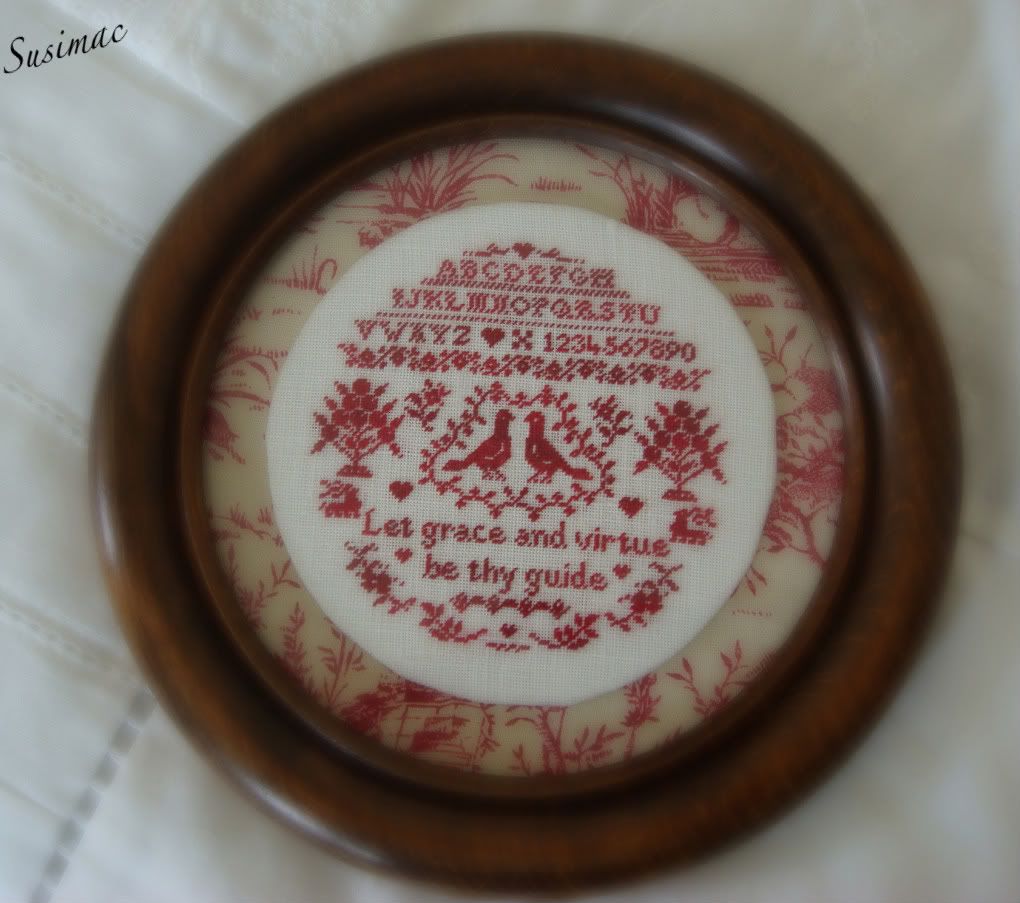 I have had this small wooden frame in my stash for ages and could never find the perfect design for it and when I saw this chart I knew it was perfect.
I used some of the wonderful toile fabric my friend Angela had given me for the background rather than use a mount and I attached the stitched piece on top of it, I was very happy with the result. The toile fabric is the same fabric I will be using for the BBD freebie I stitched a while ago and will do the same sort of thing for the background on that one too.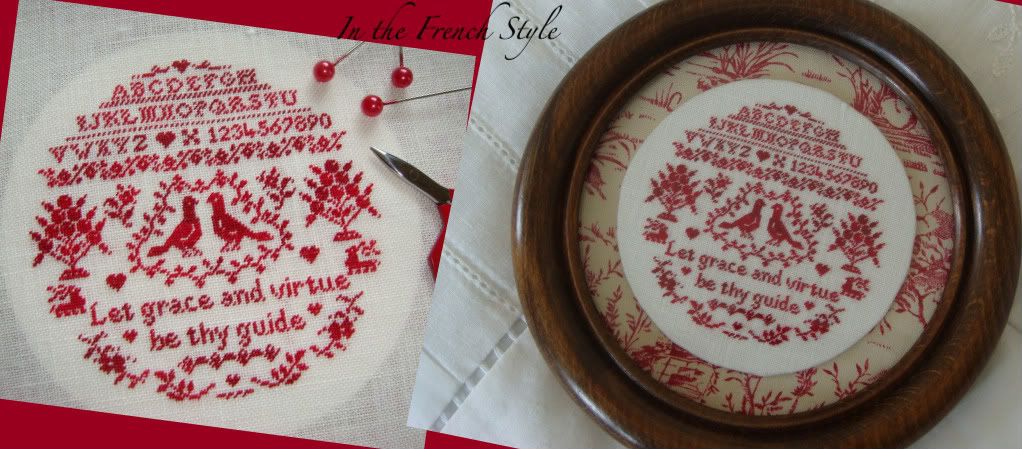 Hope everyone has a wonderful weekend filled with the things you like to do, I know I wll be stitching as usual LOL!! Last weekend Mum and Dad stayed over for a few days, mum and I got lots of stitching done - this one being the piece I stitched, I have other finishes but as yet no frames or photo's.
I have sent Barbara my last seasonal exchange last Tuesday and so hopefully will be arriving in the Netherlands in the near future so watch for the postman Barbara.