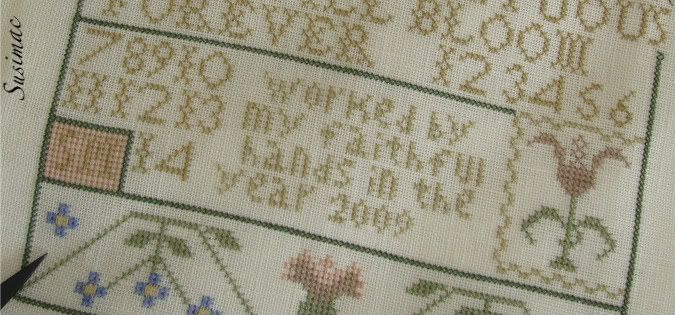 I just loved the colours on this one, so I used the stated DMC colours, this one again I think will be destined for my bedroom.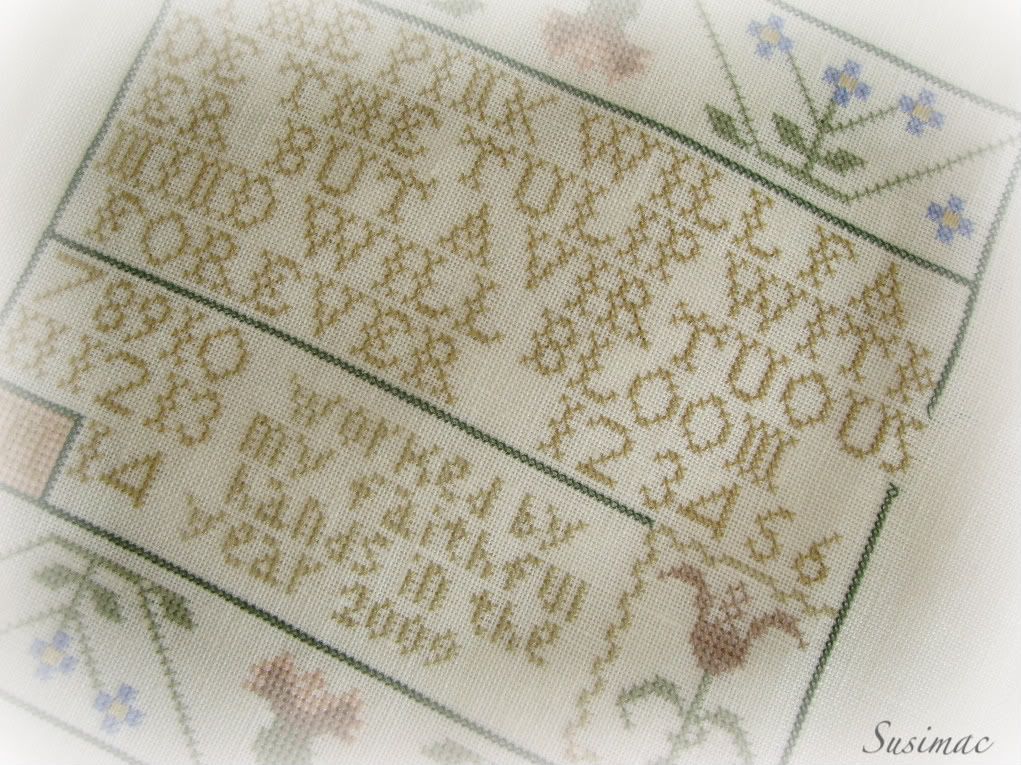 Its called Forget-Me-Not sampler and is a really old one (1988) by Sheepish Designs.
I've stitched it on 32ct cream linen 2/2.
I can hardly believe its the 1st of August, where has this year gone to?? I have been very slow in answering emails I am sorry about it, but please I hope that you will understand, I still don't really feel like talking much, and you are all very much in my thoughts and I do appreciate the emails very much they brighten up my day along with the wonderful comments that you all have been leaving me.