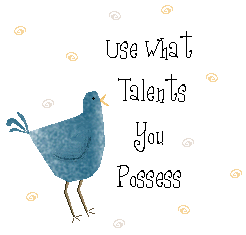 Well what can I say about my weekend in London?
Helen and I arrived in London Friday t-time with special THANKS to my BIL for driving us all the way down there and then driving himself all the way back home again in the same day it took us 5 hours to get down so you can imagine it will take the same to get home.
We stayed in a lovely hotel near Old Street tube called the Hoxton its an ultra cool and trendy place and verrry nice. We had a bit of a wander around that evening and grabbed something to eat and then just crashed.
Saturday morning was our first destination day for the finishing class, we arrived at the venue all excited. CA is such a lovely, lovely lady it was such a pleasure to be in her company. We met some really nice ladies and what was most exciting was meeting
Nataliejo
, the 3 of us arrived together at the venue and it was a real pleasure to be in Natalie's company, and the 3 of us sat in row together. As you know Natalies stitching is exquisite and she had brought a few things to show Helen and I which we had seen on her blog and oh boy are they delicious.
I have 99% finished all my stitching on my Saturday project which was Sailors Valentine, and seeing everyone elses pieces that had finished waas great as we are all individual even though we were all following the same design, CA Wells is so patient when answering questions and showing us techniques, I felt I had learnt something new on Saturday to take my finishing to a different dimension. Some ladies had finished their valentines and others hadn't Penelope, Lorraine and Paola had really individualised their pieces and they looked so wonderful.
After the course on Saturday had finished Hlen and I said Good-bye to Natalie and wandered down to Covent Garden.

Sunday was our next finishing class this time for Peacocks needlecase, this, neither Helen or myself had started to stitch but we weren't the only ones, and some ladies were at both classes like us and sat stitching their pieces as they hadn't finished yet. Some had completed their stitching such as
Caroline
,
Debbie
, Allie to name but a couple - and 2 of them I knew through the blogging circle already so it was wonderful to meet them in real life as it was to meet Paola and Lorraine and Penelope. The Sunday class was much smaller than the Saturday class and CA really got across to us the finishing technique for this lovely piece, I so enjoyed listening and learning.
CA is so informative, and is such a wonderful lady she is so very interesting and chatty it was lovely.
Many thanks to Susan Albury and her sister Sara for arranging these classes and the great venue and our lunches and of course to CA for such a wonderful learning experience.
I want to say thanks to to my wee sister Helen for putting up with my diabolical snoring all weekend I really enjoyed our special time together - it doesn't happen often enough!! and thanks too my BIL for driving us there and picking us back up again on Sunday and driving back home in that horrendous weather, we had snow as we were driving home!!
I will have pictures soon of my Sailors Valentine when I have finished putting it together but it won't be for a few more weeks yet - probably nearer to Christmas. I haven't even started my peacock yet but will be doing so in the New Year so you will have to wait a bit longer to see that one.