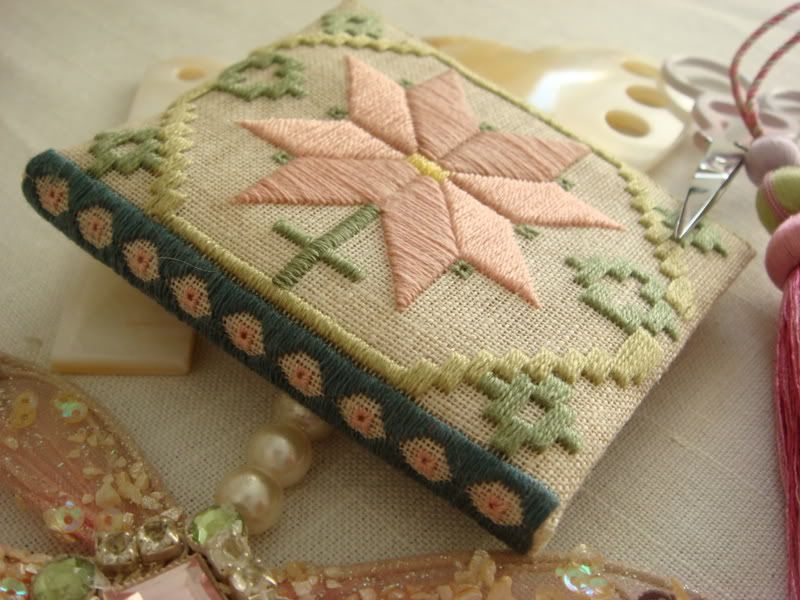 I have finished finally this lovely little pocket book which is in the January edition of The Gift Of Stitching magazine, for something so little its taken me 14 days to stitch and finish it for some reason, but never mind I am so delighted with my finish.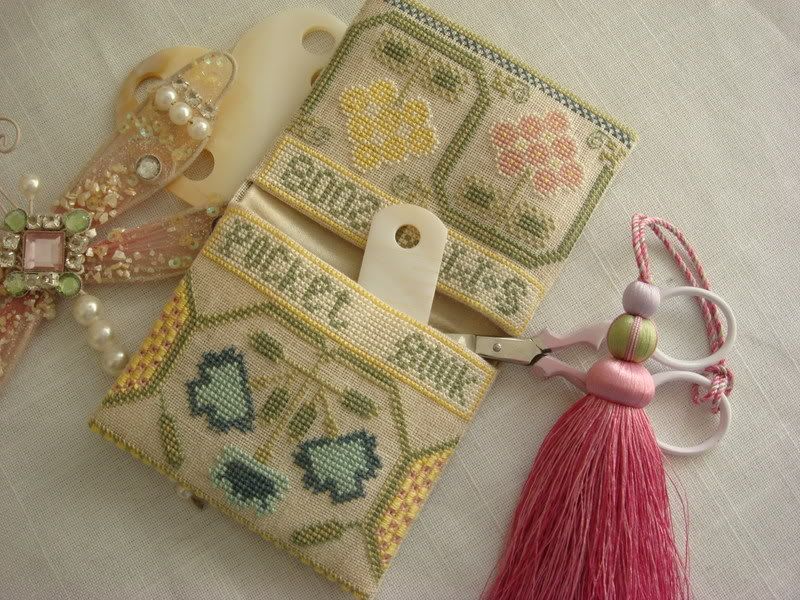 I didn't stitch it with the recommended threads in the magazine, I used DMC and its stitched on 40ct lambswool linen, 1/2. Its lined with cream silk fabric and all handstitched,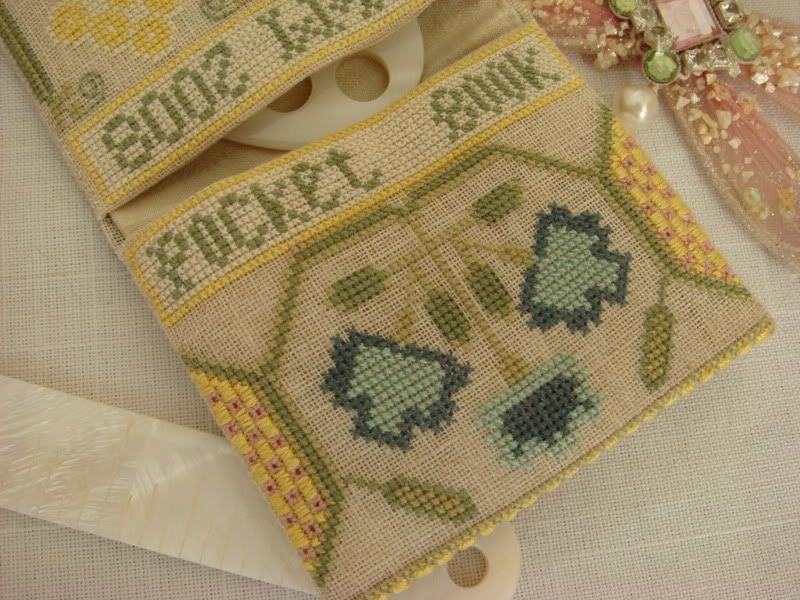 This is the inside of the pocket book, with a more close up view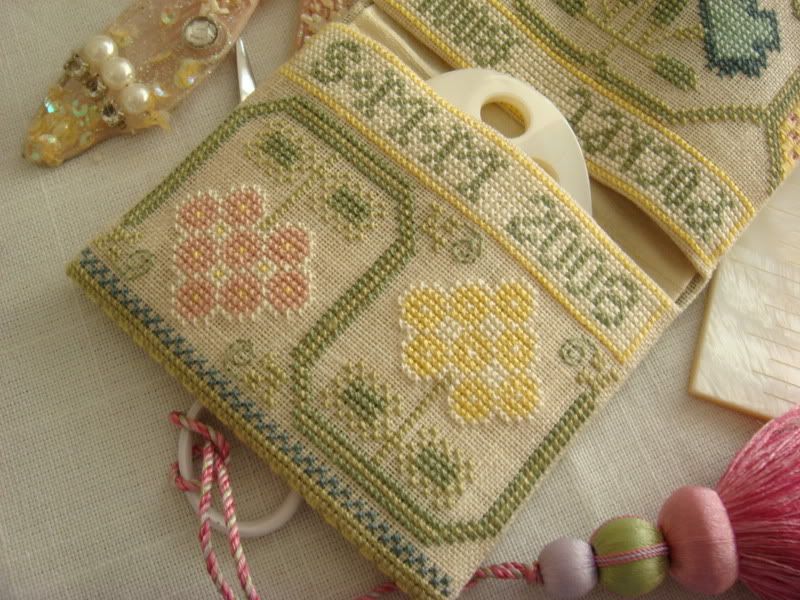 This is a close up of the other inside pocket with my initials and year date.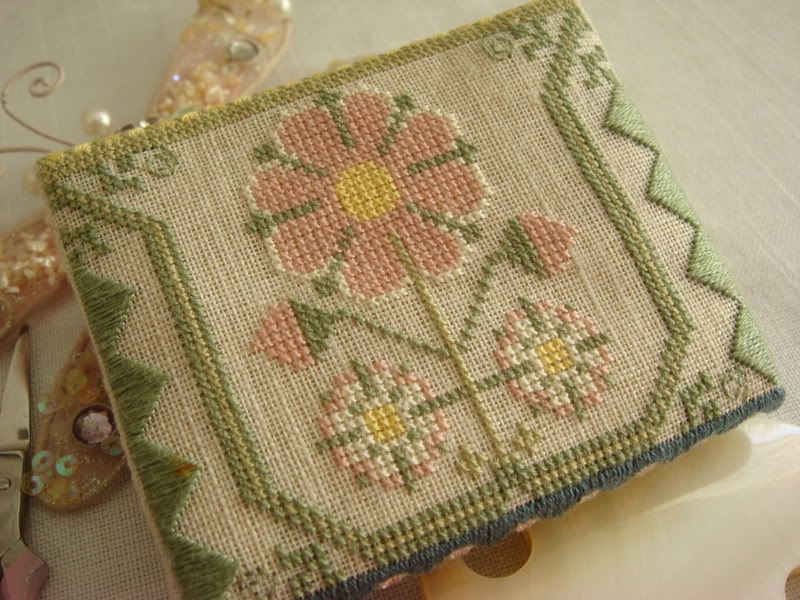 This shows the back of the pocket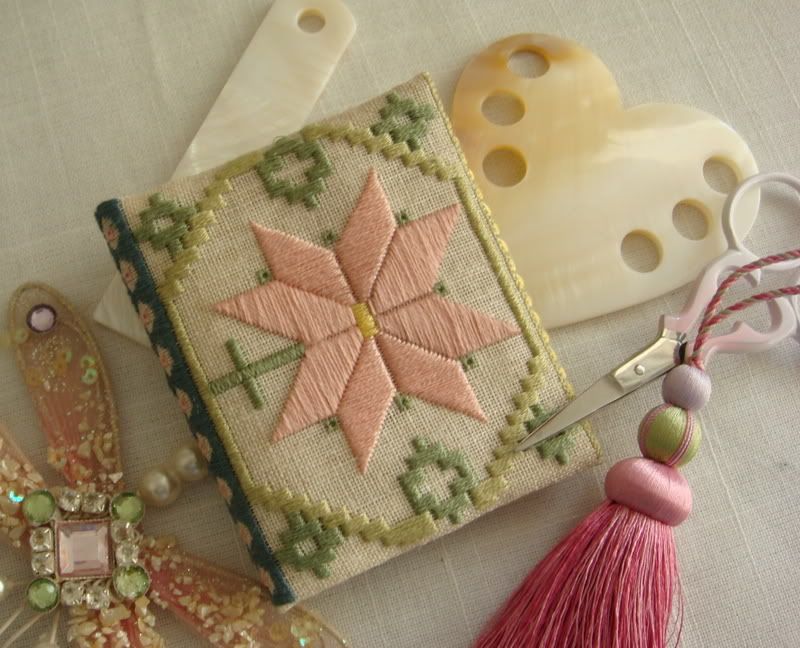 and this is a better view of the front of the pocket.
The pretty mother of pearl lovelies you can get a glimpse of were a wonderful, wonderful gift from a gracious on-line friend who I thank from the bottom of my heart for her kindness and wonderful talent, there will be more pictures of them in another posting and an even bigger picture of them collectively on February 1st.
I have also been looking through my finishing drawer and have completed another finish which I will photograph later today if the weather brightens up and post later in the week. I have also completed the stitching & finishing on my SBEBB Valentines exchange and my Seasonal Exchange - Winter, so Nikki watch out this week your winter exchange will be travelling down for you. - Maybe thats why my pocket has taken a while to do as I have stitched those 2 too.